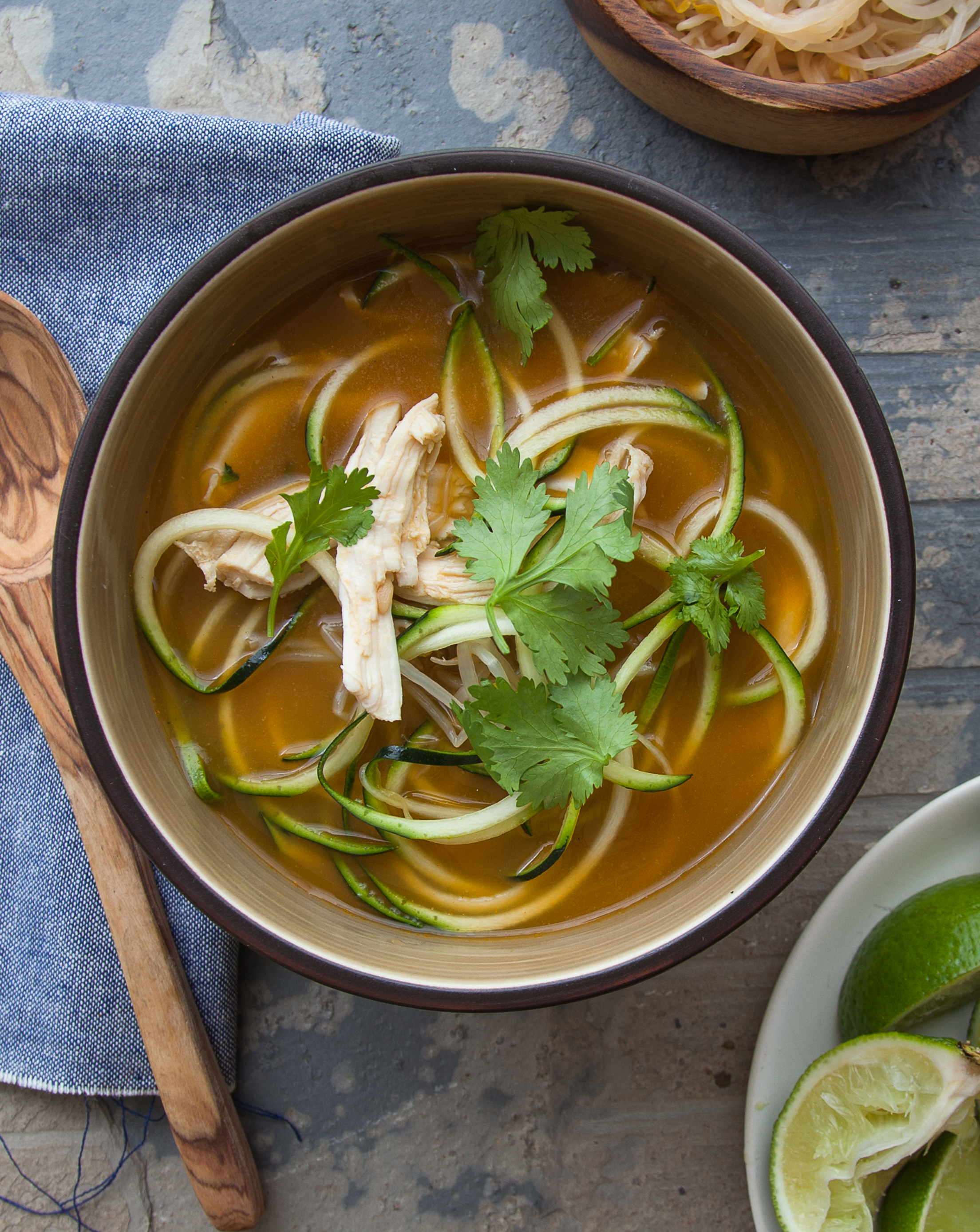 Learning to cook has not only been a creative outlet for developing new recipes, it has also allowed me to reproduce my restaurant favorites at home. I nd this pho as appetizing as the one at my favorite Thai place from college, but it has the added bonus of being grain-free. I absolutely love how the zucchini noodles soak up the broth and burst with avor—I bet you will, too.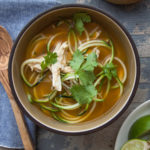 Chicken Pho with Zucchini Noodles
2017-08-16 17:51:35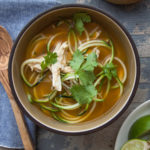 Serves 4
Nutrition Facts
Amount Per Serving
* Percent Daily Values are based on a 2,000 calorie diet. Your Daily Values may be higher or lower depending on your calorie needs.
Ingredients
1 cinnamon stick
2 garlic cloves, minced
1⁄2 small white onion, chopped
1 tablespoon soy sauce or coconut aminos
4 cups chicken broth
1 teaspoon ground ginger
1⁄2 teaspoon Chinese five-spice powder
2 cups cooked, shredded chicken breast
3 zucchini, spiralized into spaghetti noodles
1 cup bean sprouts
lime wedges, for garnish
Instructions
In a large pot set over medium heat, combine the cinnamon stick and garlic. Cook for 30 seconds.
Add the onion, soy sauce, chicken broth, ground ginger, and Chinese ve-spice powder. Bring to a boil, cover, and reduce the heat to low. Simmer for 30 minutes.
Remove and discard the cinnamon stick.
Stir in the chicken and zucchini noodles. Cook for 5 minutes, or until the noodles are tender. Divide the pho among 4 bowls.
Top each with 1⁄4 cup of bean sprouts and garnish with a lime wedge.
Kenzie Swanhart http://kenzieswanhart.com/