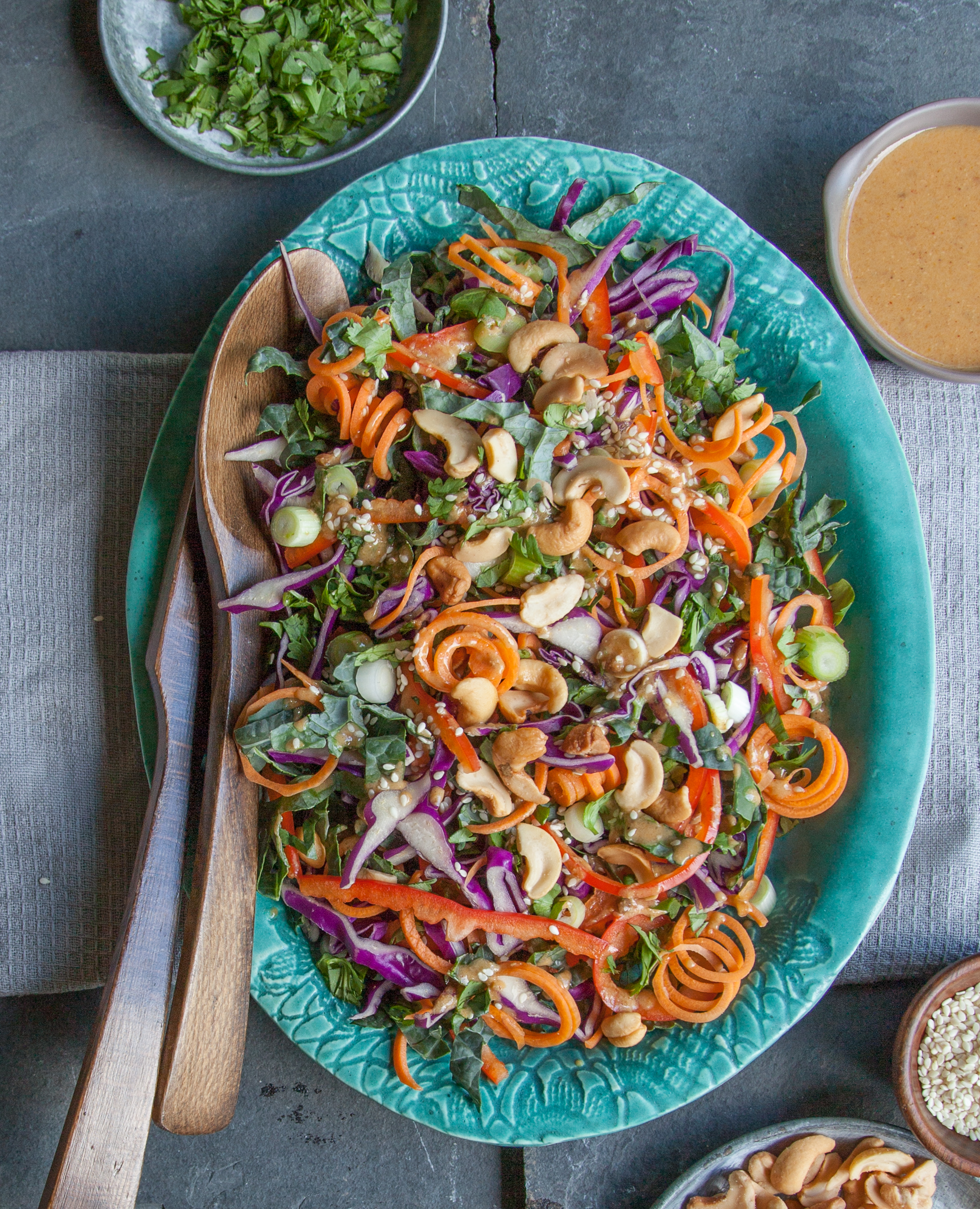 This salad is colorful, cheerful, crunchy, and couldn't be simpler to throw together—making it a quick and healthy lunch option. Spiralize the ingredients in advance so you can mix everything together just before serving.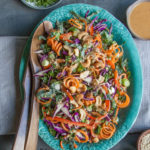 Chopped Asian Salad
2017-08-16 18:07:21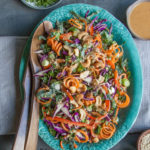 Serves 4
Nutrition Facts
Amount Per Serving
* Percent Daily Values are based on a 2,000 calorie diet. Your Daily Values may be higher or lower depending on your calorie needs.
Ingredients
1 red cabbage, spiralized into spaghetti-like strands
1 carrot, spiralized into spaghetti noodles
2 red bell peppers, spiralized into spaghetti noodles
2 cups shredded kale, thoroughly washed
1⁄2 cup chopped fresh cilantro
2 scallions, sliced thin
2 tablespoons thai Peanut Sauce
1⁄2 cup cashews
2 tablespoons sesame seeds
Instructions
In a large bowl, toss the spiralized red cabbage, carrot, and red bell peppers with the kale, cilantro, and scallions. Drizzle with the Thai Peanut Sauce and toss gently to coat.
Top with the cashews and sesame seeds.
Kenzie Swanhart http://kenzieswanhart.com/