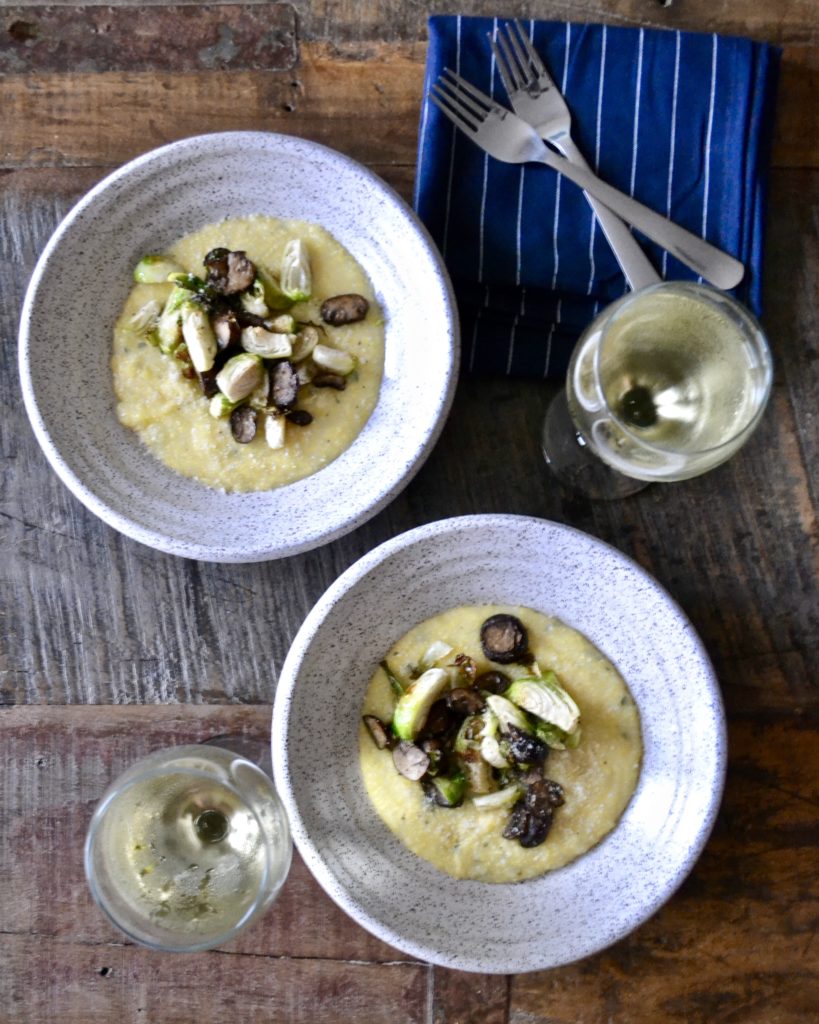 When I dine out, I love to order a bunch of small plates so that I can try a variety of dishes. There is one restaurant in particular where I always opt for two or three sides instead of an entrée. The waiters are usually puzzled at rst, but after I've ordered they often tell me I've chosen some of their favorites! Since Julien and I don't have the time (or the nances) to dine out every night, I turned my favorite side dishes into a meal that is sure to delight. Here, creamy and cheesy polenta, crispy Brussels sprouts, and earthy mushrooms all come together for a dish that is as delicious as it is comforting.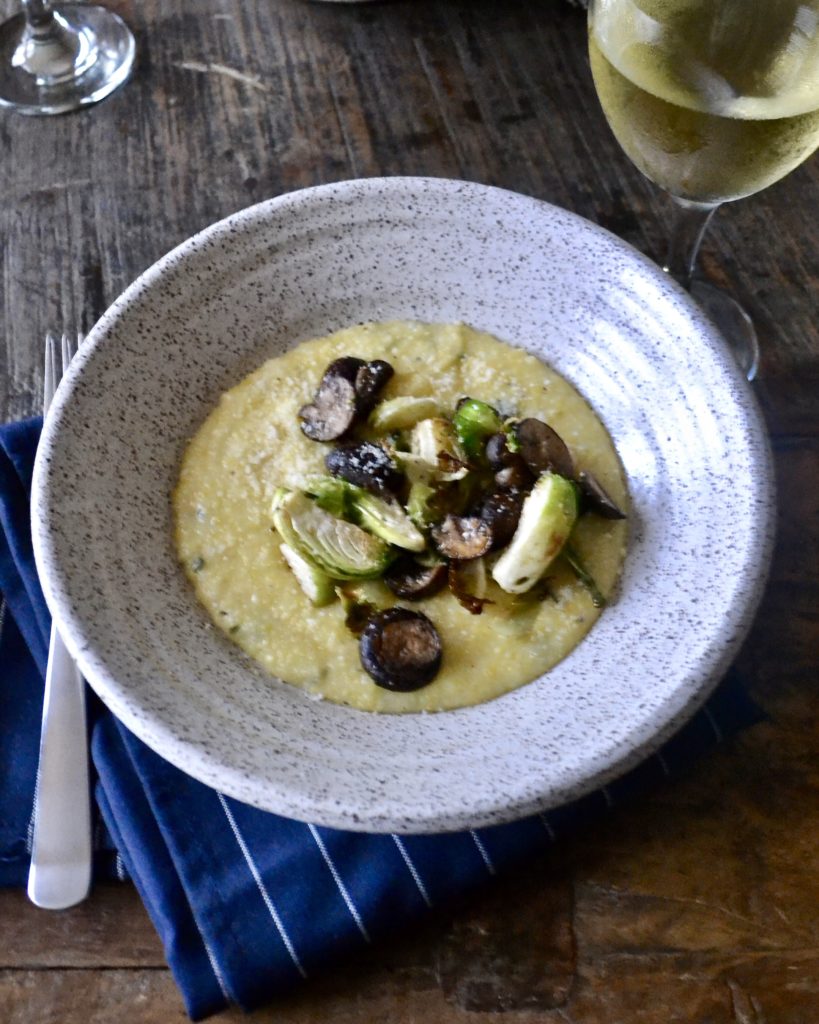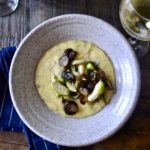 Cheesy Polenta with Brussels Sprouts and Mushrooms
2017-08-13 19:44:47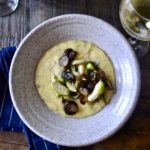 Serves 2
Nutrition Facts
Amount Per Serving
* Percent Daily Values are based on a 2,000 calorie diet. Your Daily Values may be higher or lower depending on your calorie needs.
Ingredients
1 cup quartered Brussels sprouts, end trimmed
1 cup sliced wild mushrooms
1 tablespoon extra-virgin olive oil
Sea salt
Freshly ground black pepper
2 cups water
1⁄2 cup instant polenta
2 tablespoons chopped fresh sage
1⁄2 cup parmesan cheese, divided
Instructions
Preheat the oven to 400°F.
In a large bowl, combine the Brussels sprouts, mushrooms, and olive oil. Toss
to evenly coat, and season with salt and pepper. Transfer to a sheet pan lined with parchment paper, and bake for 15 to 20 min- utes, or until lightly browned.
Meanwhile, in a large pot, bring the water to a boil. Reduce the heat to low and slowly whisk in the polenta. Continue to whisk until the polenta has thickened, about 3 minutes.
Remove from the heat and stir in the sage and 1⁄4 cup of the Parmesan cheese. Season with salt and pepper.
Divide the polenta between 2 bowls, and top each one with the Brussels sprouts and mushrooms, and then sprinkle with the remaining Parmesan cheese.
Kenzie Swanhart http://kenzieswanhart.com/