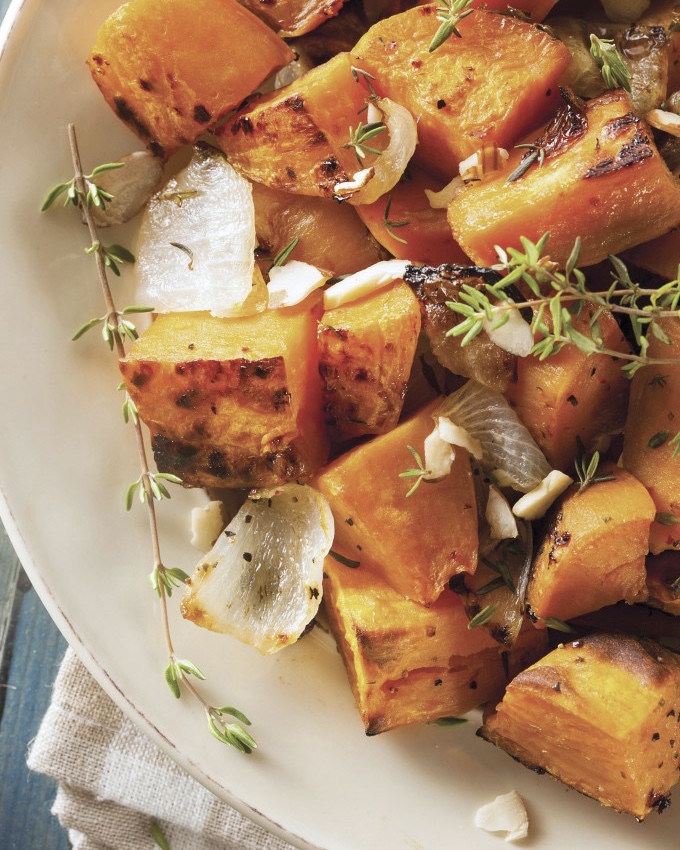 Warm apples, fresh squash, and crispy bacon create a comfort- ing, home-cooked hash reminiscent of fall. This recipe is delicious when made with freshly picked apples from the orchard and topped with a fried egg.
Cooking Tip: Green onions, also called scallions, are used in a number of recipes as a garnish, as well as to add a little extra flavor. If you don't like the taste, or prefer to shorten the ingredient list even further, you can omit them without drastically changing the overall taste of the hash.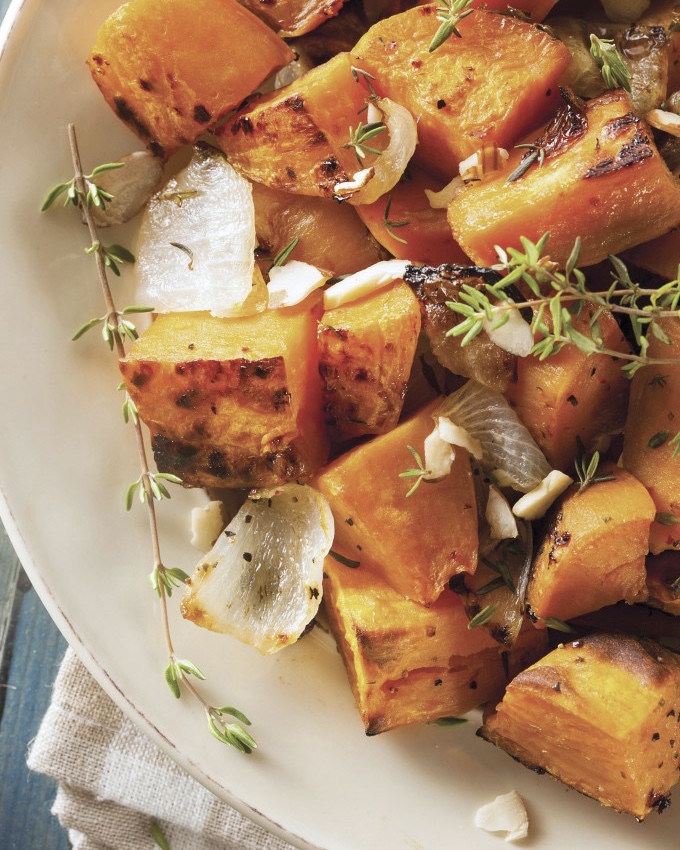 Butternut Squash Hash
2017-08-13 17:25:24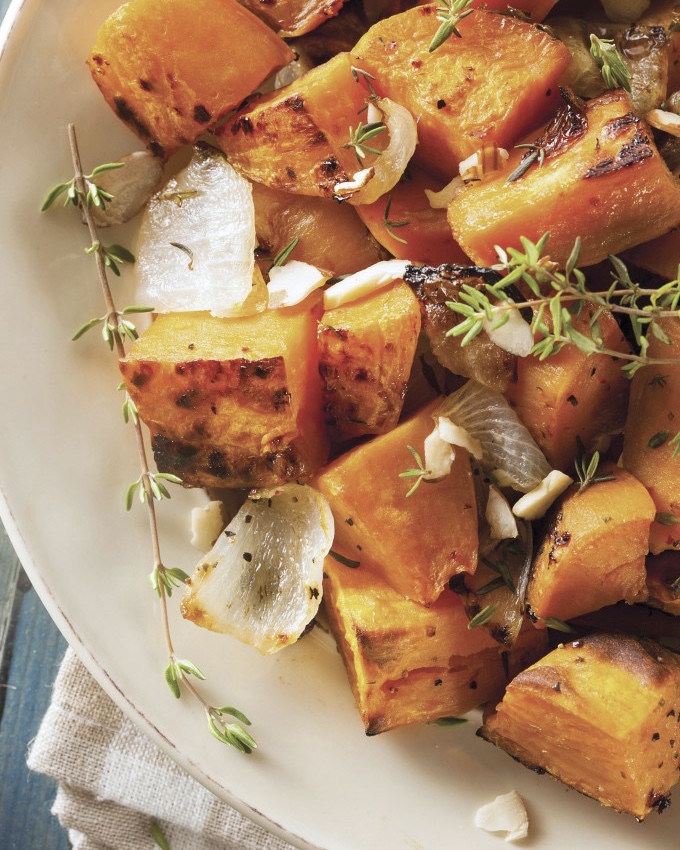 Serves 4
Nutrition Facts
Amount Per Serving
* Percent Daily Values are based on a 2,000 calorie diet. Your Daily Values may be higher or lower depending on your calorie needs.
Ingredients
Coconut oil, for greasing
4 bacon strips
2 cups diced butternut squash
1 cup diced apples
1⁄4 cup chopped green onions
1⁄2 teaspoon sea salt
1⁄2 teaspoon freshly ground black pepper
Instructions
Heat a large skillet over medium heat and grease using the coconut oil.
When the skillet is hot, add the bacon and cook until crispy.
Using tongs or a fork, set the bacon aside on a paper towel–lined plate. Add the diced butternut squash to the skillet and spread evenly until it starts to brown, about 10 minutes, stirring occasionally.
While the butternut squash is cooking, break the bacon into pieces.
When the butternut squash is brown (but not burnt), add the apples, and cook until the apples begin to soften.
Remove the hash from the stove. Add the bacon, green onions, sea salt, and pepper and serve.
Kenzie Swanhart http://kenzieswanhart.com/