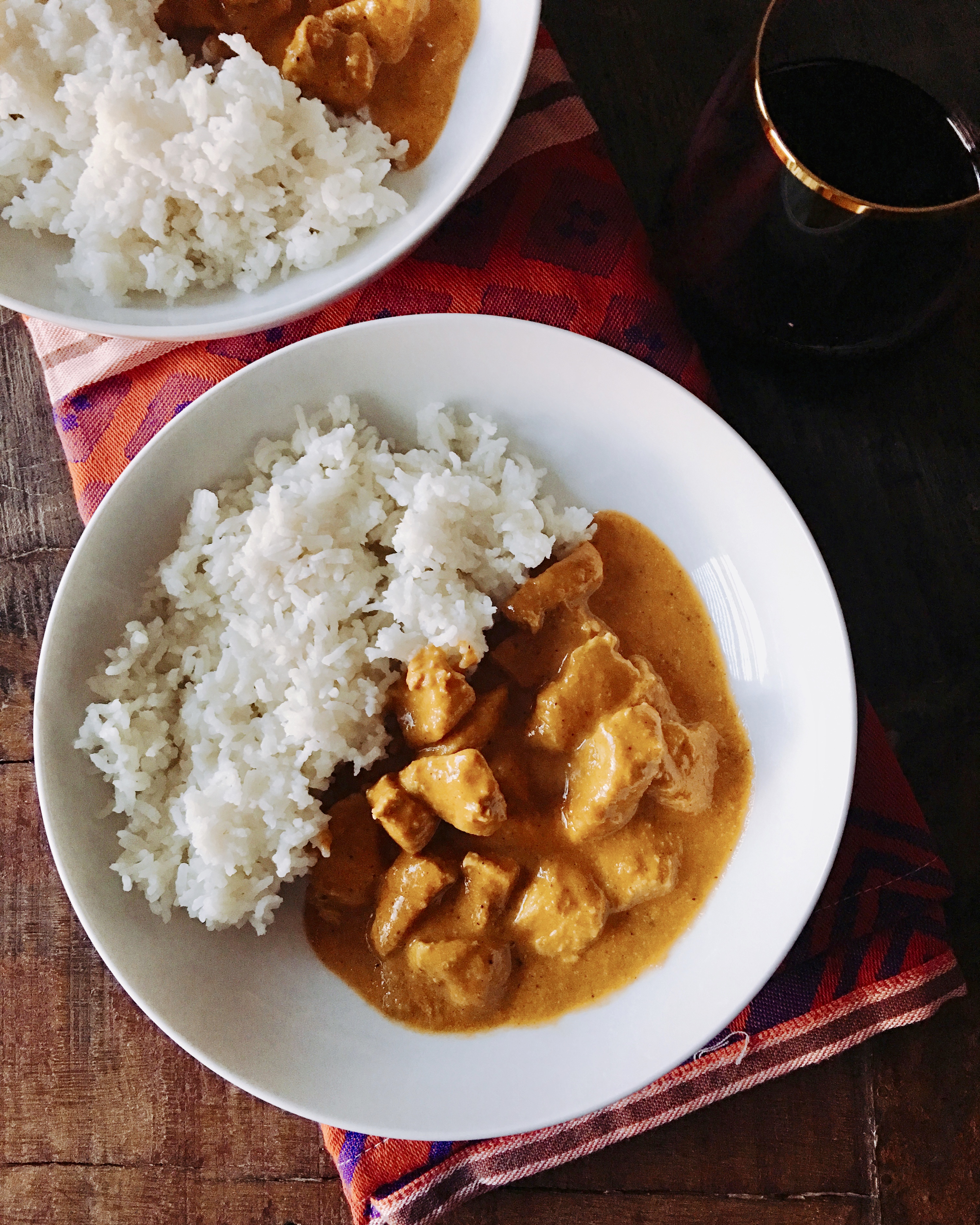 When I told Julien I was working on a tikka masala recipe for this book, he was very sur- prised. Julien loves the bold avors and strong spices of Indian cuisine, but I've never been too big a fan. So he usually ends up cooking Indian dishes when I am traveling or out for the night with girlfriends. This recipe is packed with avor and perfect for Indian food enthu- siasts like Julien, but mild enough for those less enthusiastic like me. It is sure to become a favorite in your house like it has in ours.
DID YOU KNOW? Masala paste is widely available but can be substituted with curry paste if you are unable to nd it at your local market. Alternatively, if you prefer to make a homemade version, you can find my recipe made from vegetables, herbs, and spices here.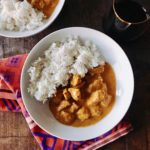 Chicken Tikka Masala
2017-08-13 20:02:14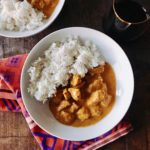 Serves 2
Nutrition Facts
Amount Per Serving
* Percent Daily Values are based on a 2,000 calorie diet. Your Daily Values may be higher or lower depending on your calorie needs.
Ingredients
2 boneless chicken breasts (about 1⁄4 pound each), diced
2 tablespoons masala paste, divided
1⁄4 cup plain greek yogurt
1⁄2 cup canned tomato puree
1 cup full-fat coconut milk
Sea salt
Option Add-ins
Basmati rice, for serving
Cilantro, for garnish
Instructions
In a large plastic bag, combine the chicken, 1⁄2 tablespoon of masala paste, and the Greek yogurt. Shake until the chicken is evenly coated and let it marinate in the fridge for 10 to 15 minutes.
Heat a large cast-iron skillet over medium-high heat. Add the remaining masala paste and cook for 2 to 3 minutes, stirring frequently.
Add the chicken and cook for 5 to 8 minutes, stirring occasionally, until fully cooked.
Add the tomato purée and coconut milk, and simmer for 15 minutes. Season with salt and let stand for about 4 to 5 minutes, or until the sauce begins to thicken.
Kenzie Swanhart http://kenzieswanhart.com/